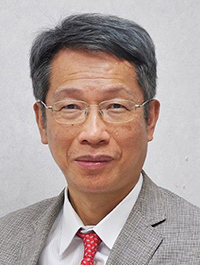 Dear Colleagues,
 Being elected as the 22nd President of Taiwan Association of Obstetrics and Gynecology since November 1st, 2019. I am grateful for all members and supervisors' support. To live up to the expectations of TAOG members, I will dedicate myself entirely to pursue the rights for all our members.
 In the past twenty years, we have faced many challenges, including low birthrates, low health insurance benefits and the increase of medical disputes, which increase the difficulty of recruiting residents and lead to the ageing of Ob-gyn doctors that have a strong impact on the healthcare of women and children.

 With the great effort done by all previous Presidents of TAOG, such as the endeavor to increase the health insurance benefits and promoting the self-pay fields, and above all, the "No-Fault Compensation for Birth-Related Injury Program" has been put into force in December, 2015, Obstetrics and Gynecology has rebounded back from the bottom to the next high. Despite the foreseen improvement and prosperity of Ob-Gyns doctors, there are more challenges for us.

 To meet the high demand from the public, our goal is to improve health and care quality, which include the establishment of the fertility management system and the promotion of gynecological surgery. In addition, to legalize surrogate mothers and to provide more oversea academic exchanging programs for promising young doctors are our important issues in the future.

 Here I express my keen expectation for continuing our previous effort and creating a prosperous future for our members!